Cave Rules
A PDF from the Cave.org site with the basic rules you should follow.
Caves Presently Closed
McFadden Cave
Fantasy Cave
Blacklog Cave
Sugar Cave
Curfman Cave
Peiper Cave
New Enterprise Property – P-Caves
Questions?
You're welcome to contact us on questions and interest in caving.
Use the map and instructions.
We are not permitted to use the parking area in the gravel lot that is 1/10 mile from the cave trail (West of the I-81 overpass).
Parking arrangements for Carnegie Cave — PDF file for new parking at Carnegie Cave
No alcohol or drugs of any kind are allowed in the cave or on the park grounds.
Park restrooms are off limits to the cavers.
When changing clothes, be mindful that this park is used by children and the public.
Cavers must be properly equipped with a minimum of a helmet and 3 lights per person.
All cavers (or groups) must sign the register in the first room of the cave.
Do not break, disturb or collect any cave formations or wildlife in the cave. They are protected by Pennsylvania law.
For further information regarding use of this cave, obtain a flyer and map from Franklin County Grotto at: FCG@karst.org
The Southampton Township requested that Franklin County Grotto assist in the implementation of these rules. Failure to follow these guidelines will result in the cave being gated and access revoked!
There has been an update to the sign and entrance to Carnegie cave.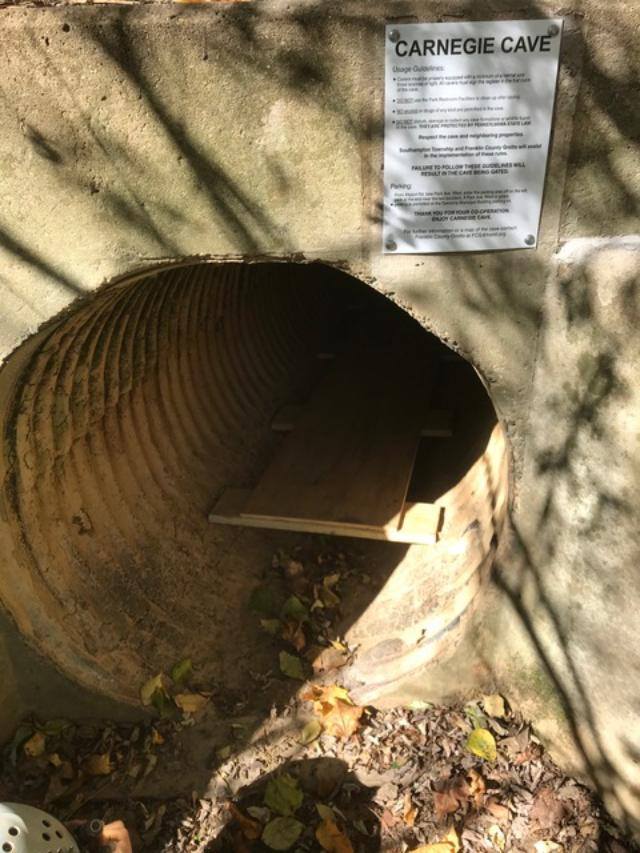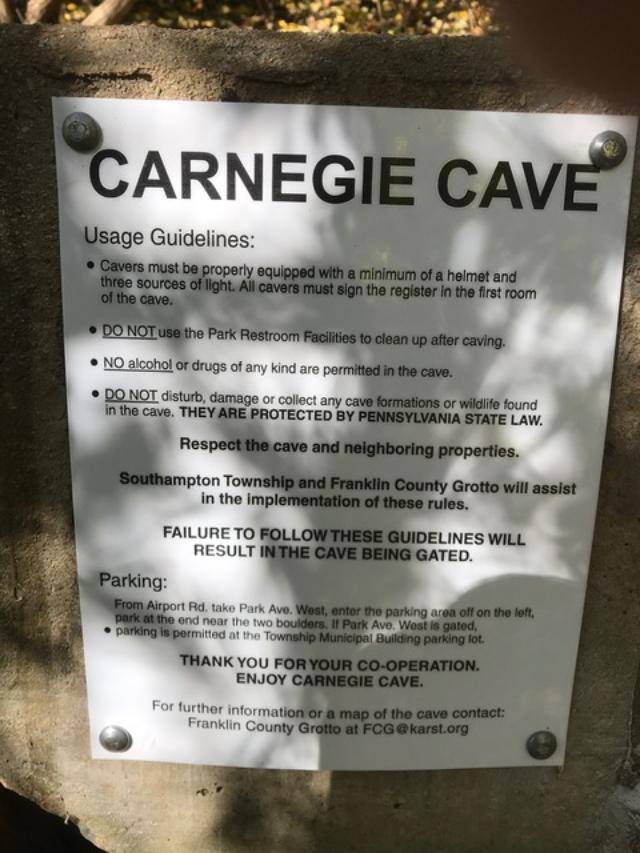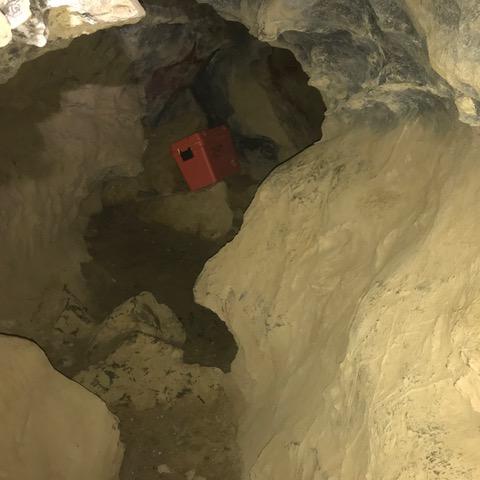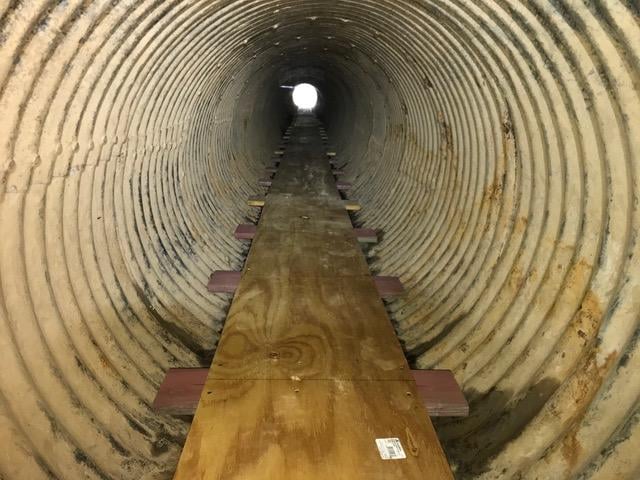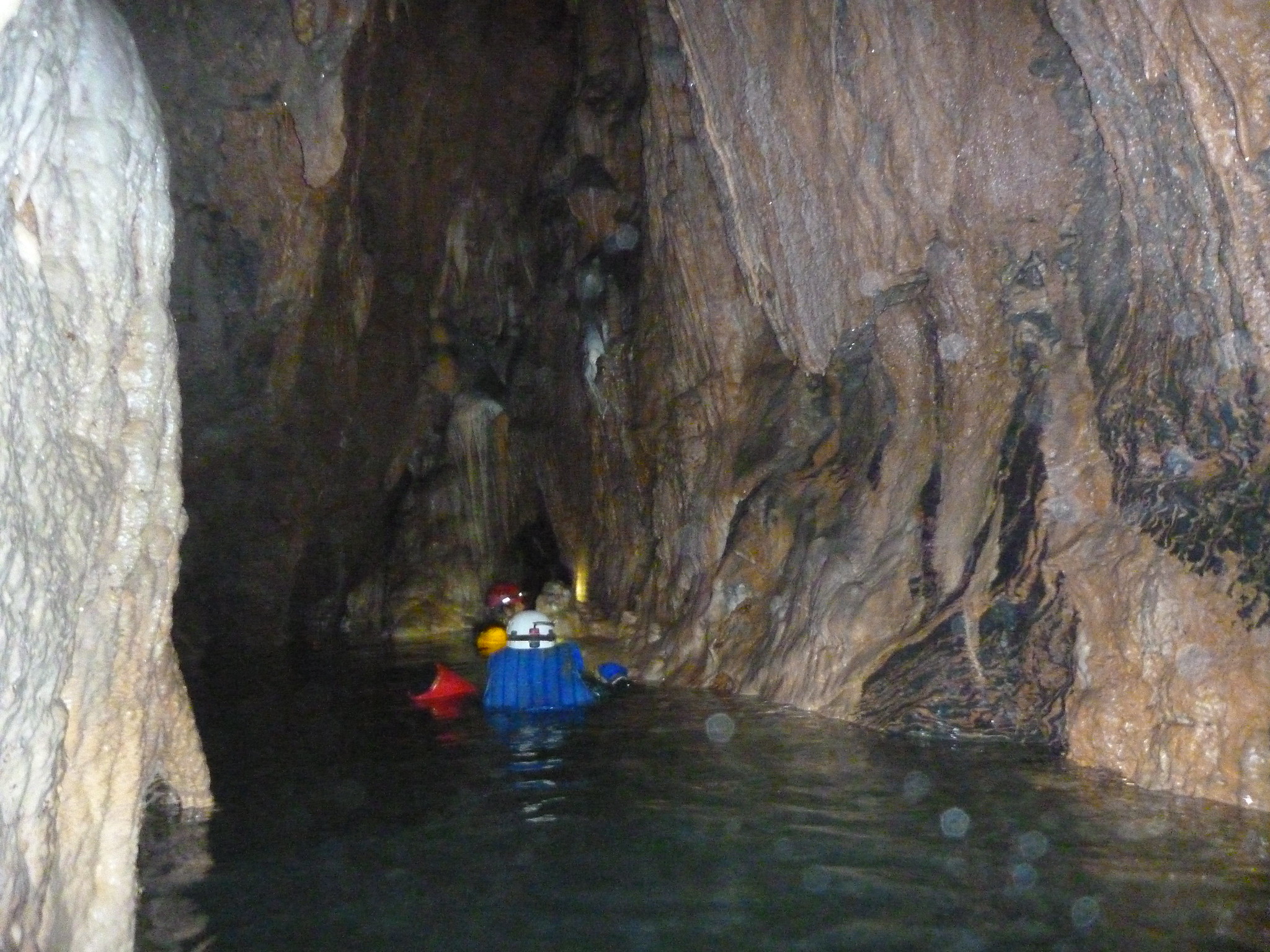 This cave is gated. Permission is required for access.
Full !!! – 22 ft from the bolt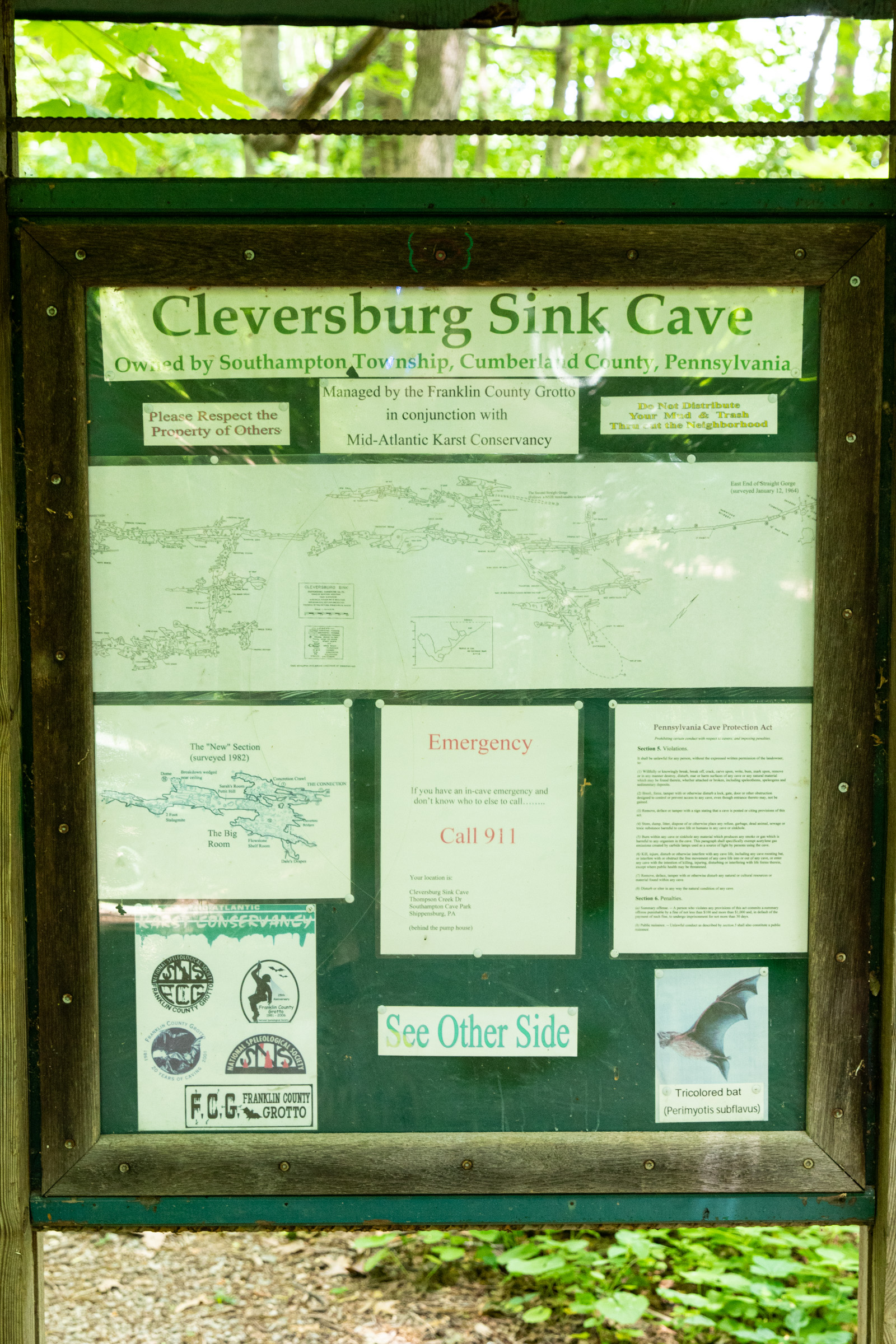 Cleversburg Sink Thermal Imaging
Images of one of our local caves, Corker Hill.